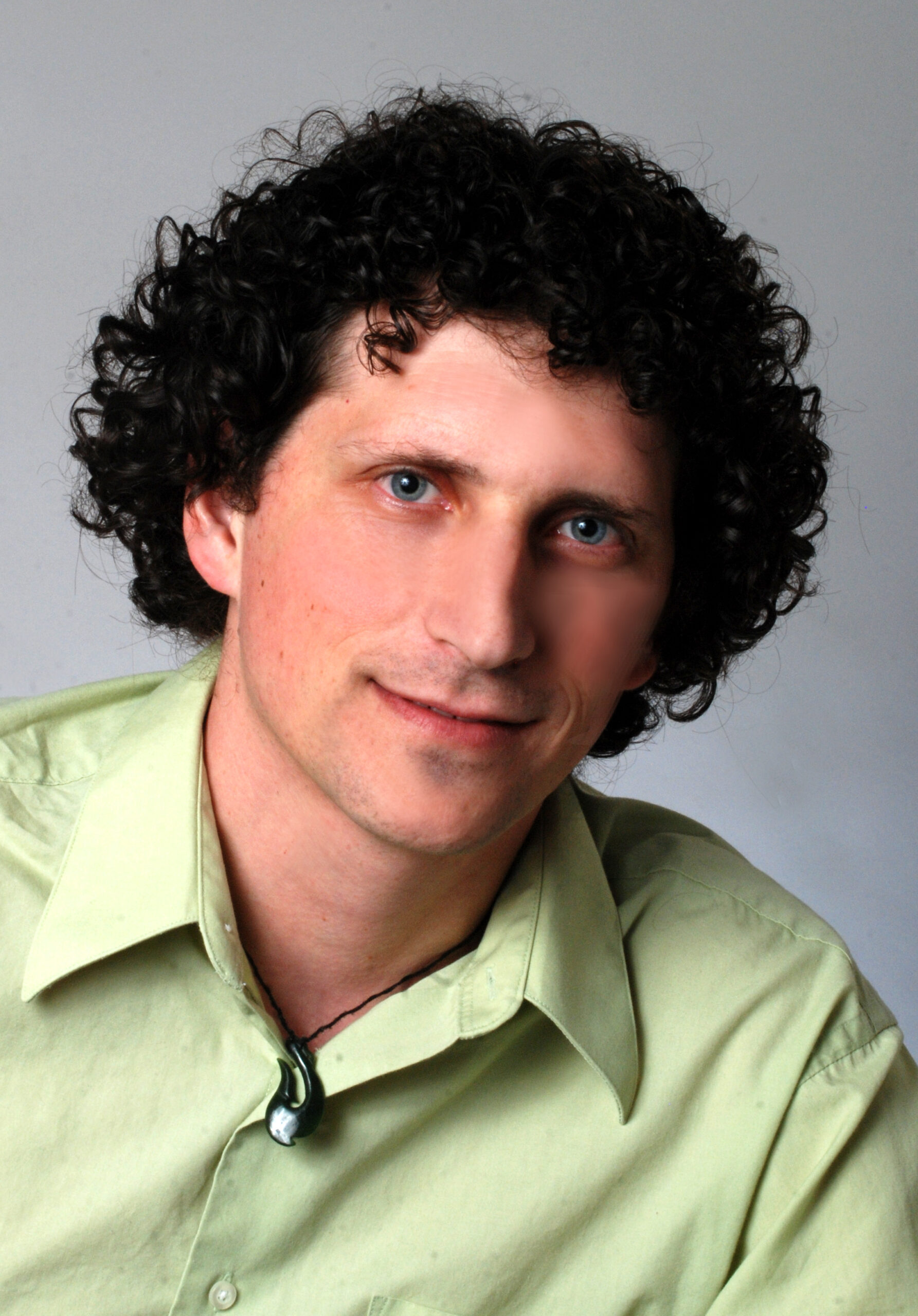 Faculty Fellow
Michael Lustig
Electrical Engineering and Computer Sciences
Michael Lustig is an Assistant Professor in Electrical Engineering and Computer Science. His research focuses on medical imaging, particularly Magnetic Resonance Imaging (MRI), signal processing, and scientific computing. He received a BSc from the Technion, Israel Institute of Technology and a MSc and PhD in Electrical Engineering from Stanford University.
Spark Award Project

Clinical Dissemination of Compressive Sensing Methods for Robust Rapid MRI: Making MRI Safer, Cheaper, and more Available

MRI is an excellent tool for disease diagnosis and monitoring, yet MRI scans are inherently slow, which reduces throughput, increases cost, and limits applications such as cardiovascular and fetal/pediatric imaging. By enabling faster scans with improved image quality, our work in compressed scanning, motion sensing, and reconstruction algorithms can provide clear benefits to patients and their doctors. This technology could translate into fast, robust, broadly applicable pediatric MRI protocols with less anesthesia, making MRI safer, cheaper, and more available. We also envision new MRI applications for in both pediatric and adult disease diagnosis. We are currently working with radiologists at Lucille Packard Children's hospital and will soon expand to other bay area facilities.
Michael Lustig's Story

Seeing newborns squirm under an MRI scanner helped focus Miki Lustig's career. Soon after he received his PhD in electrical engineering from Stanford, he began collaborating with pediatric radiologists to improve the algorithms and software that underlie high-quality imaging. He watched babies twist and turn on the MRI table — a natural behavior, but one that makes scanning difficult and prolongs the procedure.

The image shows cardiac flow of a 3 year old patient with a congenital heart disease. Without the new compressed sensing technology scans would take an impractically long time. Image courtesy of S. Vasanawala, Lucile Packard Children's Hospital.

Doctors may order sedation to get clear images, sedation adds a new risk to the youngest of patients.

"After my twin girls were born, every time I visited the scanner and saw parents next to their kids sedated with tubings, I felt as if I was there with mine. It really motivated me to try to speed up the scanning procedure and make things easier and safer for children."

Lustig, now an associate professor of  electrical engineering and computer sciences,  develops algorithms and software to both shorten scanning time and reconstruct  high-resolution images. His aim, he says, is to make the MRI procedure for pediatric patients "anesthesia free."

The MRI data acquisition process is inherently slow, Lustig says. But recent advances in mathematics have shown that the procedure actually collects much more data than is needed.

"We acquire redundant information. We can throw some of it away without losing any image quality. If you don't need it, then why collect it in the first place," he says.

The solution — and the main focus of his research — is compression. "One can take a raw signal, like a digital music file or images, and compress it to a smaller size, but instead, we use a technique called compressed sensing in which compression is achieved by making fewer measurements.

"We've found that we can reduce the number of MRI measurements 10, 20, and in some cases even 100 fold without degrading its quality. You just don't need all the measurements to reconstruct a high-quality image."

For the past eight years, Lustig has teamed with pediatric radiologist Shreyas Vasanawala at Lucile Packard Children's Hospital at Stanford, along Stanford's engineering and radiology faculty and staff,  John Pauly, Marcus Alley, Joseph Cheng, Tao Zhang, and GE Healthcare to test and refine the marriage of MRI and compressed sensing. The research is supported in part by the NIH.

The Bakar Fellows Program supports Michael Lustig's collaborations with clinicians and industry to speed adoption of the new MRI imaging strategies.

He wants the benefits to reach less specialized hospitals, but he says there's a chicken and egg problem. Hospitals will need the new software to gain the technology's benefits, but the computers used with most conventional scanners aren't powerful enough. As a result, only large research sites with dedicated staff and resources can do it, so few clinical studies have been carried out to validate the technology's efficacy.

Radiologists will need to see more successes before they are ready to make the change, Lustig says. The best solution would be for a company to step in to manufacture and market the new technology. But again, the chicken and the egg: "Companies are usually reluctant to market a new medical technology unless they too see more successes first."

Lustig feels he lucked out by becoming part of the Bakar Fellows Program this year, just when he needed the kind of support it offers. The fellowships were designed to help move promising new research into commercial use.

"This gives us the opportunity to develop new relationships with companies to speed the transfer of this technology. Just the fact that the project is now part of the Bakar Fellows Program made the administration at UCSF Benioff Children's Hospital in Oakland more open to the partnership."

He now collaborates with clinical radiologist Taylor Chung at the Children's Hospital and has begun working with the technology company Philips Healthcare, the manufacturer of scanners installed at the hospital, to implement the fast acquisition. The fellowship has also allowed him to bring on a senior researcher Mariya Doneva who now leads the effort to implement the technology with the hospital.

In the past two years, Lustig's team, led by researcher Martin Uecker, has developed a more efficient version of the software, which they named BART, for Berkeley Advanced Reconstruction Toolbox. The open source software has already been adopted  by several other sites. Making BART available on the cloud will  increase the reach of the new technology further, Lustig says, allowing hospitals to access it without additional hardware.

The burden on babies undergoing an MRI exam has literally been lifted in another innovative project, already in clinical studies.  Lustig and his Berkeley colleague Ana Arias developed film-thin, lightweight MRI sensors that can be embedded in  swaddles that fits snugly on little patients. Once paired with his screening and processing software, Lustig says, "We'll be well on our way to ease the burden of MRI's on children."