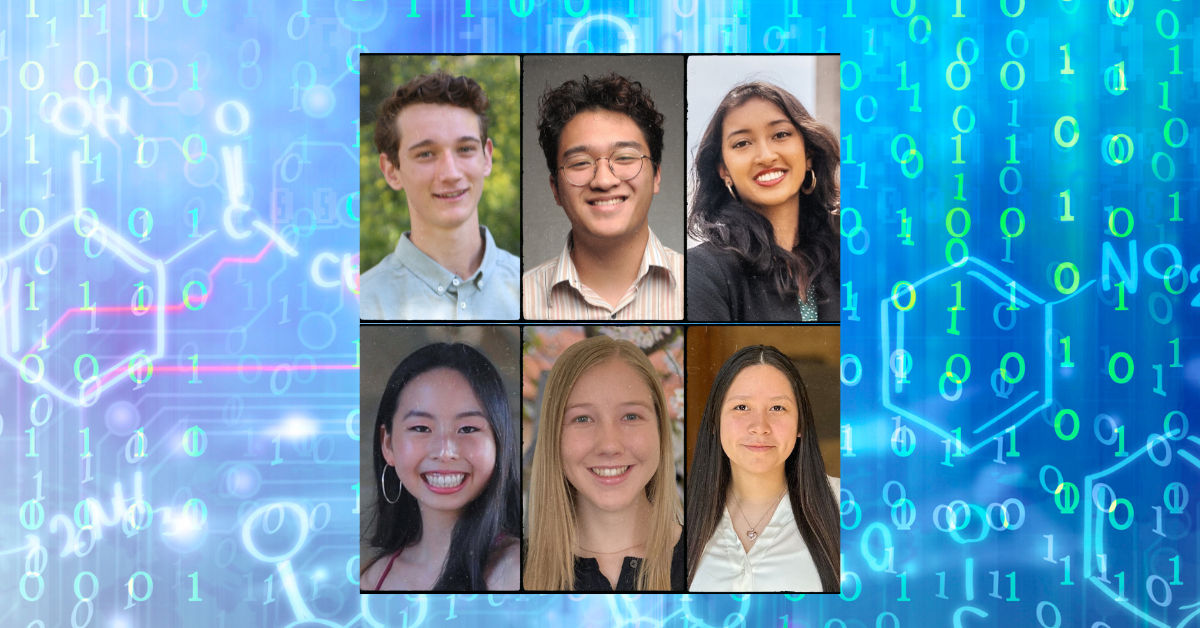 By: Niki Borghei
Designed to fuel the flames of innovation and foster the growth of promising undergraduates, the Bakar Ignite Scholars Program stands as a beacon of opportunity within the academic landscape at UC Berkeley for biotech-minded students. Our program offers a unique avenue for budding scholars to not only immerse themselves in the realm of cutting-edge research but also receive financial support. We received an incredible volume of applications this semester, and we're proud to name six new members of the Bakar Fellows family.
Troy Ngo
Troy is a junior studying chemical engineering at UC Berkeley, with a strong interest in water treatment. He also wants to explore chemical engineering applications in electrochemistry, desalination, and wastewater resource recovery. After growing up through California droughts and experiencing clean water scarcity on a trip to Vietnam, he hopes to facilitate equal access to clean drinking water in underserved communities across the world.
On campus, he is a member of ChemE Car, the social committee for the Asian American Association, and Gadgil Labs. In the lab, he researches chromium removal from groundwater in rural California and work with electrocoagulation technology. Off campus, he loves working on his car, playing baseball, going to EDM concerts, and making memories with his friends and family.
Katelyn Dale
Katelyn is a third year student majoring in chemistry with an interest in the applications of organic chemistry to solving biological problems. She is currently working in the Messersmith lab to synthesize an adhesive that is biologically compatible and effective for use in surgeries, among other applications.
After graduating, she plans to pursue a PhD in organic chemistry with an emphasis in biology. She hopes to work at the cross-section of chemistry and biology, using chemistry to better understand the biological system and to synthesize novel therapeutics such as small molecule drugs.
Outside of academics, she is an officer on the service committee for Tau Beta Pi and a member of the running club and triathlon team. She enjoys exploring the Bay Area through running and hiking, and also loves playing piano and reading.
Nandita Venkataraman
Nandita is a sophomore majoring in mechanical engineering with a focus on design. She has a strong interest in bioinspired design and aims to incorporate those concepts into her future work.
Nandita aspires to combine her interests in design, engineering, and business to develop socially and environmentally impactful technologies. She hopes to make the latest innovations created in the lab more accessible by creating her own start-up.
Outside of her academic interests, Nandita plays the Indian classical flute as part of Berkeley's South Asian music organization. She loves collaborating with other musicians, creating and improvising across genres, and performing at events across campus. She is a foodie and enjoys traveling, art, hiking, and playing tennis.
Brady McCormick
Brady McCormick is a 4th year engineering physics major with a minor in electrical engineering and computer science. He currently researches photonic crystal surface emitting lasers (PCSELs) with the Kante Group, although he is passionate about photonics in general and their applications to new technologies. For him, this subject strikes the perfect balance between cutting edge technology and research that can be implemented almost immediately into industry. He loves being in the mix where research pushes industry and vice versa. He plans on pursuing a PhD to continue researching as much as he can about this field, with hopes to be a part of the major advancements on the horizon.
In his free time he loves skiing, long distance running, rock climbing, and any way to stay active. He is a member of an IM volleyball and soccer team, and enjoys following both college and professional sports. You can always find him rooting for the Bears at memorial stadium.
Elaine Tong
Elaine is a fourth-year bioengineering student, hoping to go to graduate school and work in industry. She is from Sunnyvale, California, and loves the food and weather in the Bay Area. She partakes in biomaterials research in the Messersmith Lab and hopes to help innovate solutions to biological problems and increase accessibility to biomedical devices and products.
She is also an outreach officer for the Society of Women Engineers (SWE), where she works closely with various high schools to expose high school girls to engineering and inspire them to pursue STEM. Being a member of SWE has allowed her to develop an empowering community, advance her leadership skills, and encourage younger girls to know that they belong in STEM.
She enjoys doing calligraphy, listening to Taylor Swift, playing tennis, curating Spotify playlists, and adding to her already-large stationery collection.
Karla Gutierrez Cebrero
Karla is a third year majoring in bioengineering with an emphasis in medical devices. She has a strong passion in bridging the gap between biology and engineering to make an impact in the healthcare community. Her areas of interest are prosthetics and nanotechnology which she hopes to continue exploring when she pursues a PhD in Biomedical Engineering. Beyond her academic pursuits, she wants to equip the necessary skills and knowledge to establish her own biotechnology start-up. Currently, she engages in extracurricular activities on campus including Bioprinting and Engineers Without Borders to apply her engineering skills to real-world applications, bridging the gap between theory and practice.
Outside the realm of engineering, she finds joy in a variety of activities. Her creative outlets include solving puzzles and building Legos. On the weekends, you can find her studying at local coffee shops or volunteering at school events. She enjoys venturing into new food areas, discovering hidden gems and diverse cuisines, but also spending quality time with friends, building connections, and making lasting memories.